Story: Mike Hector
Photos: Heidi Csernak and Suzy Lamont
For 47 years, Steve Fargo has been a familiar face on Wolfe Island and behind the counter of Fargo's General Store in Marysville. A man of few words, he is more than just a business owner, but a respected pillar of the island's community. Whether it's during a harsh winter or hot summer day, Steve and his staff are hard at work ensuring that operations run smoothly, and the needs of the community are met.
Fargo's General Store has been in operation for 140 years, providing much-needed provisions for year-round Islanders, seasonal cottagers and visitors alike. This iconic building on Marysville's main strip is a prime example of Wolfe Island's fascinating living history. Other stores have come and gone throughout the years - but Fargo's has indeed withstood the test of time.
Before the advent of supermarkets or online shopping - the general store was the central hub of most developing communities throughout the 19th Century. Serving as post office, pharmacy, grocery and hardware centre - the general store was the one place other than church, where the entire community comes together.
Walking into Fargo's General Store is akin to stepping through time as you begin to understand just how long this building has served the island's community. The building was clearly designed to supply and meet the needs of island residents. There are fresh vegetables, a seasonal garden centre, and a butcher's counter featuring a selection of fresh local meat.
The shelves are packed with preserves, canned goods, and everything cottagers, visitors or residents would need to stock their pantry or root cellar. There's also a selection of clothing, boots, hardware and an LCBO - making Fargo's a multifaceted "one stop shop" for year-round food and supplies.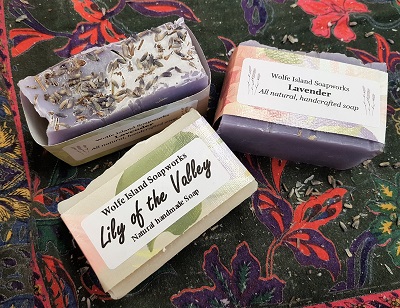 Steve began working at the store when his father, Clifton Fargo purchased the store in 1971. After 47 years in the business, Steve has some concise, but meaningful insights on what it takes to run a successful business on Wolfe Island.
"You just treat people, the way you'd want to be treated. It's as simple as that."
Steve's recital of The Golden Rule seems almost too easy, but it's certainly the foundation of any effective customer service strategy. Today, Fargo's has become more than just a corner store. It has grown into an elemental part of the community. Through thick and thin, the store must be open. Especially during times of emergency.
The infamous Ice Storm of 1998, was a particularly challenging time for Wolfe Island, as residents were without heat and hydro for several days during a particularly cold January.
Naturally, the community pulled together and Fargo's became a vital lifeline for islanders affected by the complete loss of electricity, damage to properties from fallen trees and a need to stock up on canned goods and other necessities. Steve's service to the community during the ice storm earned him a pat on the back from then Prime Minister Jean Chrétien.
Looking back at over four decades in the business, Steve views his career as more of a "lifestyle" similar to how a soldier or dedicated public servant would describe their line of work.
"It's a lifestyle, not a job. It's like farming. It's what you do. It's how you live. We work every day - seven days a week. (The community) is very close. Everyone knows each other. And when there are tough times… Well, you will really see it then. When you grow up here, you raise your own kids - but the entire community plays a role in raising them too."
During the summer months, Wolfe Island's population of 1400 people can double or triple with the annual influx of summer cottagers. Once you factor in the number of day-trippers and boaters that visit the island from both sides of the border, these numbers only increase.
As a travel destination, Marysville has been steadily growing in popularity over the years, with many visiting from Kingston, Ontario. From walking tours to bicycle rentals or days at the beach - Wolfe Island draws thousands each season. The island also has a growing community of artists and musicians, earning its place as a haven for creative souls.
"There are a lot of local musicians and live music here. The Wolfe Island Music Festival is pretty big - and now there's a recording studio and a fair bit of that going on. If you want to meet some nice people, enjoy the restaurants or a waterfront patio and just relax - it's great."
Steve's love of Wolfe Island and his community is evident, and understandably he seems content right where is, ensuring that an essential service is provided. Thus far, his career and outlook on life is an inspirational tale.
At the end of the day, Steve Fargo is in this line of work not for prosperity and fame, but from an endearing love for what's really important in life. Family, Community and happiness.
"I just enjoy the people. It's a great community to live in. In the summer, people return to their cottages and they aren't looking for a change. They're looking to be a part of the community. The people we deal with are very nice. it's a pleasure."